In this 27th episode of the TECHunplugged Podcast we welcome Howard Marks, Technologist Extraordinary and Plenipotentiary at VAST Data.
Podcast co-hosts Max Mortillaro and Arjan Timmerman talk with Howard about VAST Data, his move to the dark side (we hear they have nice cookies at VAST Data), but also about the current state of all flash arrays, and why VAST Data is making a difference in the storage world.
VAST Data is bringing revolutionary flash economics to the market by combining 3D XPoint, NVMe-oF and QLC Flash, combined with in-house data reduction technologies, effectively delivering a single tier of storage that delivers outstanding performance at the price point of disk-based storage.
About VAST Data
VAST Data's mission is to bring an end to decades of complexity and application bottlenecks that have been caused by mechanical media and by the complex tiering of data across different types of storage systems. To achieve their goals, they reduce the problem in order to achieve exponential gains. The result: a dramatically simplified customer experience that marries with the ability to compute on vast reserves of data all in real time.
Over three years, the VAST story has transformed from concept to reality. Since releasing V1 of VAST Data's Universal Storage concept in November of 2018, VAST has now established itself as a leader among the fastest growing IT infrastructure companies of all time.
About Howard
In over 25 years as an independent consultant Howard has built and/or reengineered server and storage infrastructures and networks for organizations from Borden Foods and The State University of New York at Purchase to accounting and law firms. He started testing and reviewing products at PC Magazine in the late 80s and has written hundreds of articles and product reviews for Network World, Network Computing and InformationWeek amongst others.
He's spoken at Comdex, Interop, Networks Expo and developed training programs for organizations including JP Morgan and American Express. Where other analysts typically have marketing or sales backgrounds Howard's continuing involvement with users facing real problems brings a perspective those users find more useful.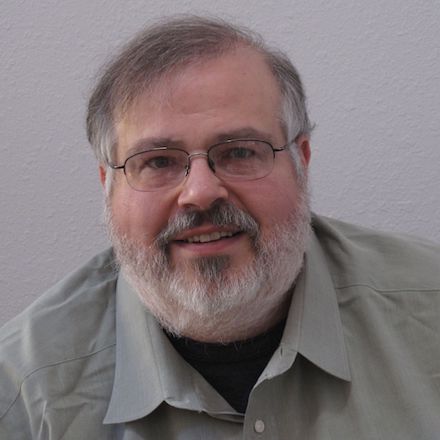 Show Schedule:
00:00 Introduction
01:30 Crossing the line – going from independent to working for a storage vendor
01:45 A bit of background / history about drivers to all-flash arrays
02:35 The challenge of storage tiers & data fragmentation in the data center
03:25 VAST Data as a universal all-flash storage platform covering a pyramid of use cases
03:50 Flash at the price of spinning disks, what's behind it?
04:45 Talking about tiers and performance
05:45 « The data you want to process is always on the wrong tier at some point in time »
06:45 How is the VAST Data promise achieved? What's the « magic » behind it?
07:15 VAST Data: a clean slate, 3rd-gen all flash array design built around 2018 technology & concepts – 3DX Point, NVMe-oF, QLC Flash
08:00 A matter of endurance: avoiding QLC Flash wear with 3D XPoint and very wide & deep data stripes
09:31 Data reduction mechanisms: challenges of existing technology and how VAST Data handles these
11:24 A look into the disaggregated, shared everything VAST Data architecture
14:06 Data reduction as the second piece of VAST Data's secret sauce: global deduplication & compression

 

based on similarity
17:07 Talking about VAST Data technology concepts on the

VAST Data blog

17:30 The third VAST Data secret: scalability, or « our systems are vast »
19:08 What are VAST Data typical customers & use cases
21:33 Discussing about slicing & dicing a VAST Data system, as well as multi-tenancy use cases
22:57 What data services are offered by VAST Data beyond data reduction?
23:39 Consuming VAST Data – what is the selling model, and what customers need to buy?
24:11 Being selective with partners – managing selling petabytes or exabytes scale can be challenging
24:29 Entry point – one VAST Data enclosure and four VAST servers – similarly packaged as an HCI appliance – 100 GbE ethernet switches are also provided
26:30 Howard's perspective on density – from the « Petabyte Data Center » to a petabyte in 1U
26:55 VAST Data's largest installation
28:23 Storing all the data in a single tier eliminates the pain of pre-staging data from slower tiers to high speed scratch space
29:56 Each storage array on Earth falls under one of these three models: straight scale up (2+ controllers); shared-nothing scale out; or a combination of scale up & scale out
31:44 VAST breaks those three models – 2018 technology makes this possible
34:15 Final comments
More about VAST Data from our Storage Field Day friends:
[vimeo 320386734]
[vimeo 320389906]
[vimeo 320386927]
Podcast: Play in new window | Download
Subscribe: Apple Podcasts | Google Podcasts | RSS | More