In this 28th episode of the TECHunplugged Podcast we welcome Poojan Kumar, Co-Founder and CEO at Clumio.
Podcast co-hosts Max Mortillaro and Arjan Timmerman talk with Poojan about his new company, what led him to enter a different market and what Poojan hopes to build with Clumio.
About Clumio
Clumio is a secure, backup as a service that consolidates the protection of an enterprise data center and any remote sites with no hardware or software to size, configure, manage – or even buy at all.  As enterprises move aggressively to cloud, they can use Clumio to protect workloads like VMware Cloud on AWS and native AWS services.
Clumio, innovator of authentic SaaS for enterprise backup, today (13-Aug-19) announced $51M in funding from leading Silicon Valley investors and officially launched its flagship backup as a service product. With this new service, enterprises can eliminate hardware and software for on-premise backup and avoid the complexity and cost of running 3rd party backup software in the cloud. By taking full advantage of cloud scale, economics, and elasticity, there is now a secure and efficient way to protect on-premise, VMware Cloud for AWS, and native AWS service workloads.
About Poojan
Poojan Kumar is the co-founder and CEO at Clumio. Poojan brings 18 years of experience in cloud computing and storage and is known for seeing an opportunity for change, innovating and capitalizing on it. Poojan founded and built PernixData that was acquired by Nutanix in 2016, he then served as Vice President of Engineering and Products. Earlier in his career, he was Head of Data Products at VMware and founder at Oracle Exadata.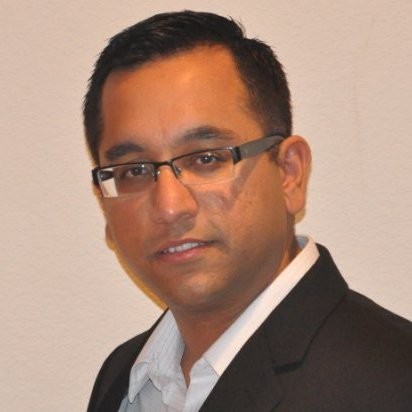 Show Schedule:
00:00 Show Introduction
01:00 Poojan's presentation – Exadata, PernixData and the Nutanix acquisition
02:23 Introducing Clumio, Poojan's latest company
05:05 The « why » of Clumio – a shift from on-premises towards public cloud, and the « SaaS-ification » of products & platforms
06:47 The « what » of Clumio : building a data platform on top of the public cloud, starting with AWS
07:05 The first brick of the Clumio data platform : Data Protection, or delivering Backup-as-a-Service
08:10 Will this first brick expand to other public cloud providers?
09:22 Initial focus is on AWS, with multiple US regions supported at launch
09:40 VMware on-premises as well as VMware on AWS will also be supported at launch
10:55 Is Software-as-a-Service relevant to the way Clumio is consumed, or is Clumio's intent to backup SaaS applications, or is it a mix of both?
11:52 Poojan : « we are not in the business of selling infrastructure »
12:21 How to get started with Clumio
15:50 How is Clumio's data stored on the cloud? Is this using S3, or is there any proprietary file system in the background?
18:03 What is Clumio's view on bandwidth / throughput required to backup the data – are there any data reduction methods applied at the source?
22:20 Arjan's considerations on bandwidth related matters for customers in the Asia Pacific markets
23:18 Talking about Clumio's initial customers
25:48 In a crowded market such as Data Protection, what is the main differentiator that Clumio brings to the table?
28:08 What is Clumio's consumption model, and how can customers purchase the Clumio solution
30:06 Final Comments & Conclusion
Podcast: Play in new window | Download
Subscribe: Apple Podcasts | Google Podcasts | RSS | More