In this episode of the TECHunplugged podcast we have a chat with Rose Ross, who is the founder and Chief Trailblazer for the Tech Trail Blazer awards. This annual award has a number of great categories in which startups can enter to be judged by some awesome list of judges (as well as anyone who'd like to judge in a later stage by a public vote). This makes this a wanted and community driven award that every startup should enter in to. The entrance period for 2019 is ongoing as we speak (until the 26th of September) and you can find out more here: http://www.techtrailblazers.com
What are the Tech Trailblazers Awards?
The Tech Trailblazers is the only global independent awards recognizing and rewarding enterprise tech start-ups. It focuses on a wide range of technologies including AI, Big Data, Cloud, Infosec and Storage as well as spotlighting leading individual Tech Trailblazers in the enterprise tech startup space. Entries are now open til September 26th. For more info visit www.techtrailblazers.com or email the team at innovate@techtrailblazers.com
Who is Rose Ross?
Rose Ross is a technologist (in her words by osmosis) with a specialisation in marketing . In the late 90s, she founded widely regarded tech PR and marketing boutique firm Omarketing, has served on techUK's marketing committee and is a long standing Tech London Advocate. Above all, she is a passionate ambassador for innovation especially in the form of technology's unsung heroes and from that passion the Tech Trailblazers was born.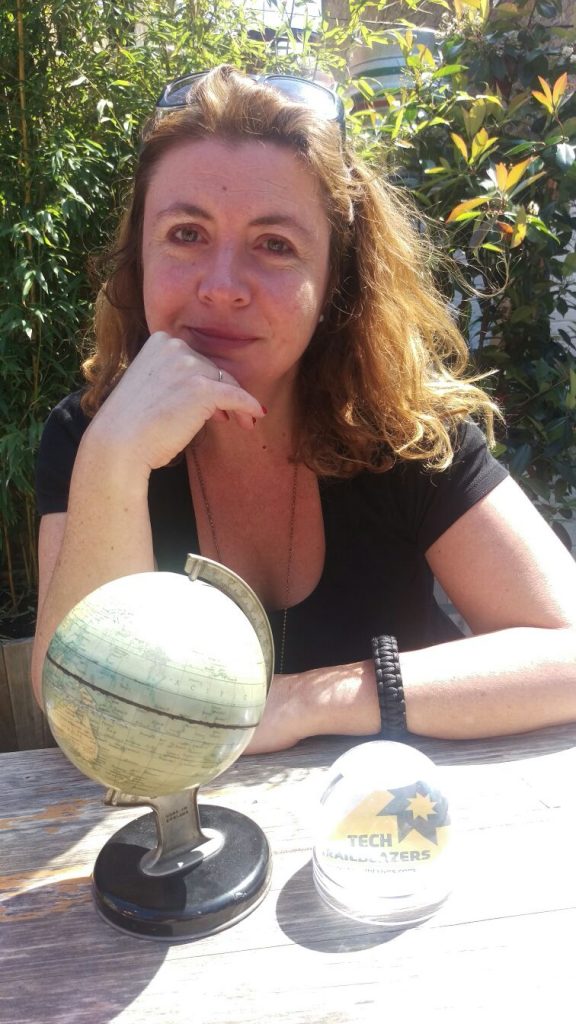 Show schedule:
00:01 Max kicks of the next episode introducing Arjan and Rose
00:30 Max asks Rose to introduce herself as well as the Tech Trail Blazers
00:40 Rose does an introduction and goes into more detail on the Tech Trail Blazers
01:12 Arjan asks Rose to tell a bit more on all the work done by Rose
01:26 Rose talks about how she started in PR and how that got her to the Tech Trail Blazer awards
04:15 Rose tells how Joe Baguley (CTO VMware EMEA) was very interested in Tech Trial Blazers and what that meant
04:35 Arjan asks Rose about being a woman in Tech and what that means to her
04:50 Rose tells about women in Tech and what her experiences are
06:10 Arjan steers the conversation back to the Tech Trail blazers and asks about the judges
06:55 Rose explains more on the judges as well as the sponsor selection
10:01 Arjan asks about what is offered to the startups also after they win a category
10:28 Rose dives deeper into the sponsors and what the Tech Trail Blazers offers to them
14:45 Max talks about the vision of the judges and how the public can take part
15:57 Rose explains how the public can vote after the judges have done the first round
18:50 Arjan asks about what a startup needs to do to be included
19:20 Rose tells a lot of startups already have Tech trail blazers on the radar and what the process is
20:52 Arjan tells Rose EP 28 was with Poojan the CEO of Clumio
20:59 Rose tells is not at that episode yet but tells that the judges are part of the process as well
22:28 Arjan an Max ask Rose more information on how the process of becoming a judge is
Continue reading EP 30 -Rose Ross Chief Tech Trailblazer on the Tech Trailblazer awards →
Podcast: Play in new window | Download
Subscribe: Apple Podcasts | Google Podcasts | RSS | More